Governance, Taking Responsibility leads to Productivity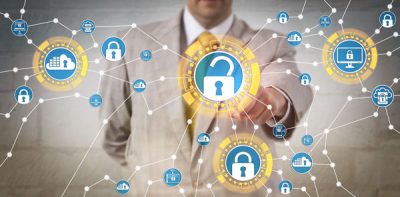 Governance is a tricky topic to talk or write about. It is misunderstood, misused, or confusing to most people. Yet the concept of Governance comes into play in every aspect of any organization.

Governance and policy should not be viewed as bureaucracy run amok, or heavy handed control. Good Governance can actually prevent bureaucracy and dictatorial leadership. Expium has helped many customers implement successful, scalable systems that implement Governance and policy in a healthy way.

As a member of the local Board of Education implements Governance as one of its primary responsibilities. I am using this example first, because it is more easily understood and clearly defined. The Board of Education has a single employee, the Superintendent. The Board approves positions, budgets, curriculum, capital projects etc. The Superintendent hires the staff, spends the budget, implements the curriculum, and oversees the capital projects. To put it simply, the Board determines how many seats are at the table and the Superintendent decides who is in the seats.

In the above example, Governance provides a way for the community to have a say in how the schools are run, while providing protection from the personal agendas of Board members. It is not unusual to find people thinking that a Board member can have a staff member they dislike fired. This is simply not the case, and it is intentional. In much the same way, good Governance policies do not centralize control as they bring order to chaos.

"Governance: Establishment of policies, and continuous monitoring of their proper implementation"

This idea of Governance is critical to a vibrant business environment and is an important guiding principle in the management of a modern workforce. In the development world, for example there is a desire for the professionals who write high quality software to have the freedom to ply their trade while still working toward overarching organizational goals. Agile methodologies are a natural outgrowth of this.

Many organizations have learned the hard way that there must be guidance in order for the development organization to successfully add value to the business. When it applies to software being written, Governance comes in the form of requirements, user stories, or feature requests. When it applies to the tools and how they are used, Governance comes in the form of policy. This ideal of policy can be expanded to cover many aspects of a business or organization.

"Policy: a course or principle of action"

At Expium we have a defined set of strategies to effectively implement and monitor Policy within your organization. These strategies allow you to protect your intellectual property, resources, and quality, while providing a level of freedom to your staff.

Applying well written and considered Policy can have many positive outcomes. Of course, bad Policy in some cases is worse than no Policy. Experience can prevent this.

Good Governance Policy
Articulates clearly what is pre-approved
Creates a clear path for innovation and ideas
Delineates clearly who the decision makers and responsible parties are
Clearly identifies organizational priorities
It has been exciting to see the transformation that occurs in our clients' stress level as Governance is successfully implemented. Moving into a mode of defining boundaries, not controlling every small decision, can have a profound impact on an organization.